Just like the variety of alphabets in the word women there needs to be a variety in her wardrobe also. In this era of globalization where people are gaining knowledge about different cultures, there no women can afford to be an isolated island. Sticking to salwar suit is not bad but always wearing the same makes no sense. Now if you switch to wearing dresses, then again the same applies. It is good to wear the maxi dress or the short skirts or the tunics, but the question is always? There needs to be charm in life. This charm comes with variety. So you need to know the top 10 most essential classic fashion style dresses that women must have. Be it in terms of colour, size, cut, appearance or anything, you cannot be monotonous. You cannot wear the same type of dress always and on all the occasions. If you do so then you need to break the monotony of your life.
Top 10 Most Essential Classic Fashion Style Dresses That Women Must Have 
Change is the law of nature and you have to abide by the same. Up grade yourself from time to time. Wear what is in. However, we know that it is not comfortable to switch styles but then you need to be presentable. If not many then you must have at least 10 of these dresses in your wardrobe that will come to your rescue every time. You can therefore count on this collection of yours every time you need to get yourself ready for any occasion. These are as follows:
1. Little Black Dress
Black is the color of all the seasons. Be it any season, time or age group, one thing that is always Is always in is the color black. Stuff your cupboard with the black dress and see how it helps you on every occasion. Little black dress is an award winning outfit when it comes to clothing.
2. Cocktail Dress
The term cocktail dress is the baby of the mind of Christian Dior. Usually these dress are worn after 7 in the evening that is at the cocktail hours. There is no restrictions as per the colour is concerned. These can be of any colour. Cocktail dress is a very elegant outfit.
3. Maxi Dress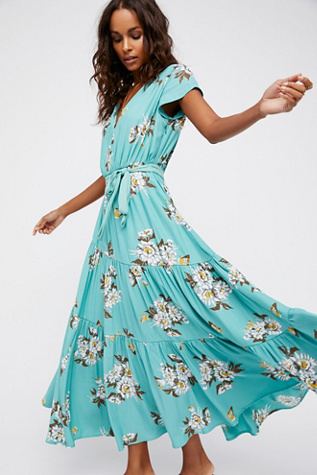 These are of their own kind, very beautiful and very elegant.  These are ideally flowing dress. Either these are plain or else having decorations as per the wish of the one who wears it. You can wear it at any hour of the day, either in the day or at the night. Also, it suits all the occasion, be it going out for a party or just shopping at the mall.
4. Mini Dress
Any dress that is short is termed a mini dress. You can have plethora of styles in the mini dress. These can be as tight as your skin or as lose as the winds. There are no specifications as per to the appearance of the outfit. One thing that is characteristic is the short texture of the dress. Another characteristic of the dress is that it helps to show off the legs. Perfect set of accessories or the footwear like long boots can add a charm to it
5. A-Line Dress
You can call this style the native of your wardrobe. As the name suggests it is slimmer at the top having a smooth wider bottom. It has the make of the silhouette of a capital letter A. Be it any stature of the body that you have, it tends to suit all. Good for several occasions but if it is formal then it will ace it.
6. Tea Length Dress
Having a high level of feminine element in it, it is worn usually during the day time. It is ideally a flowing dress. In this style you will find several decorations incliding ribbons and laces. However, it has a little informal approach if worn in the public but you can prefer wearing it at your own apartment or that of friends.
7. Shift Dress
The shift dress is the one that covers the portion of your legs only above the knees. Usually it is sleeveless having no definition to the waist.  The oriin of this dress dates back to the 1920. Though these are a quite outfit but are usually suitable to the young girls.
8. Shirtwaist Dress
Many of the features of this dress style are taken from themen's dress shirts. These possess the  collars, button fronts, and cuffed sleeves. The fitted top flows from a belted waist covering the thighs up to the knees.
9. Wrap Dress
It is a V-neck dress having full sleeves and is self-belted. This suits almost all the types of body styles. It has a composition of fabric. These can either be short or long depending of the choice of the one who has to wear it.
10. Evening Gown
Basically this is the evening wear. It is a long and a flowing dress. It can be counted both a semi-formal or a formal dress. These are made of luxurious fabrics, for example, silk, chiffon, or satin and possibly embroidered with beads or jewels. The origin of the dress dates back to the 15th century.
All in all, these are the top 10 most essential dresses that women must have in their wardrobes. Be what so ever your stature or complexion you will surely find these ten dresses apt for yourself. You will be comfortable in the same and look elegant. Be what so ever your age group, these options never go out of trend. These are always in. If you still do not have even one of these then it is high times. You need to pick your purse right away and head towards the market to get the same. Fill your wardrobe today with these dresses.  Remember one thing that a book cannot be judged byits cover but at least you get a glimpse of it.